Making Sense Of South Africa's Gambling Laws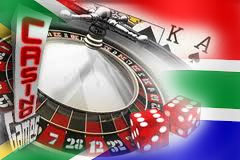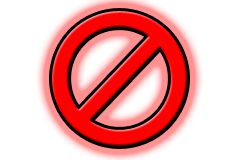 To foreign tourists and to local gamblers alike, South Africa may seem like a gambling paradise. There are indeed lavish casinos in pretty much every major town and in some of the most exotic locations the country has to offer. Following the fall of the apartheid government, the first democratic government of the country legalized gambling, creating the necessary premises for a vibrant and highly profitable industry to spring up all over the nation. While land-based casinos do indeed seem to be having a field day in South Africa, the same cannot be said about online gambling operations, which were hit hard by a September 2011 decision of the Supreme Court of Appeal which has settled once and for all a contentious point which had provided online casino operators a legal loophole before, namely the exact location of where online gambling actually takes place. According to said ruling, gambling takes place at the computer of the player and not at the operator's server as previously alleged.
The ruling led to the closing of some of South Africa's best-known online gambling destinations. Piggs Peak Casino for instance, operated by a company based in Swaziland, has closed its virtual doors to all South African gamblers. The site now has an IP filter in place which detects whether or not a player is from South Africa. If he happens to be from there, he is not even allowed to access the site. While all the major operators with a reputable history in the South African online gambling market have decided to unconditionally obey the law, there are quite a few portals and actual operators out there which can indeed be accessed from within the country and which actually keep advertising casino games playable in local currency to this day, in direct defiance of the law.
Online casinos still accepting South African customers appear to be taking advantage of a somewhat murky legal mess surrounding a 2007 decision to legalize online gambling. The said decision however was not followed by the issuance of actual operators' licenses, therefore there aren't currently any online casino operators licensed to offer games to the South African public. Sites which continue to peddle their offerings to South Africans run quite a bit of risk: although the likelihood of them being legally apprehended is rather minute, once the activity does get legalized in the country, such casinos are pretty much guaranteed to be left off the list of potential licensees. In addition to that, South Africa has criminalized the activity among actual users, which means that those caught gambling in these illegal online casinos won't just have to forfeit all their winnings to the state and pay some hefty fines, they will also be eligible for 10 years behind bars - something not to be taken lightly indeed.
---
Winner Online Casino

Everybody wants to be a winner - and that's exactly what Winner Casino does! From the R150 Free No-Deposit Bonus when you join, to the 200% up to R2000 Welcome Bonus on offer.
And that's not where it stops - for the first 4 deposits during the first month at Winner Casino, players will receive an extra 25% of their deposit to play with - and remember, the more you play the more comp points you earn, and the higher a player climbs up the six-step VIP Membership ladder. And with an offering of over 300 games, earning those comp points will almost be second nature!
Don't have the time (or want to) to sit in front of your PC - then not too worry! Winner also offer a winner of note with their Winner Mobile Casino offering. Players have access to a huge selection of Winner Casino games like slots, video poker, arcade games, table games and many other great Winner casino games.
Want more? Well at Winner you do get a lot more! Joining Winner Casino will not only give you access to a great online casino, but you'll also have access to their Sports and Live Betting, Vegas style games, Poker and various other great Winner offerings.
So what are you waiting for? Joining the Winner family is as easy as 1-2-3...